June 7, 2020 6:38 p.m.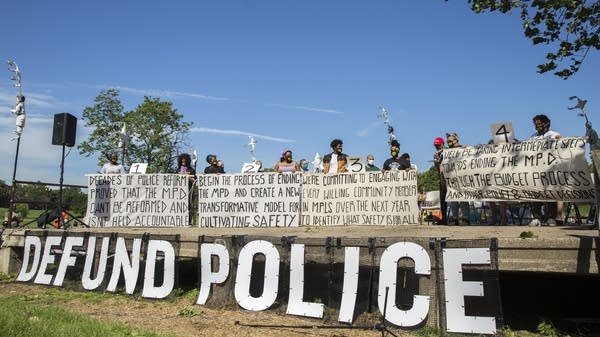 A veto-proof majority of the Minneapolis City Council indicated support Sunday for dismantling the city's police department.
The show of support from nine council members came at a rally at Powderhorn Park calling for defunding of the department, in the wake of the May 25 killing of George Floyd while in police custody.
The council members said past efforts to reform the department have failed, so they are not going to try and implement new training policies or civilian oversight.
Read More https://www.mprnews.org/story/2020/06/07/vetoproof-majority-minneapolis-council-members-gives-support-dismantling-police-department