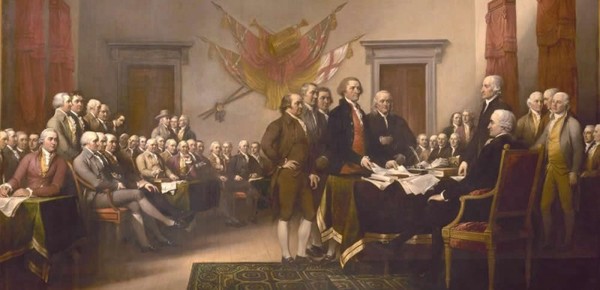 God knew how much I love America and so allowed me to be born on Independence Day! I am ever grateful for the blessings I've received as a result of growing up here. One of my early memories is a conversation with my mom about politics. She was upset about something the President had done and I found myself defending him. I told my mom if she didn't like something about the way our government was run, she should do something about it – because in America,
YOU CAN do something about it
. She kind of laughed, but later told me that I could when I grew up.
I am grateful for that life motto instilled in me when just a young kid. In America, we can fight for what we believe in. We are dearly blessed to be able to live in a land where we can fight for what is right and where good is still very much alive.
Will you help on a project? We are putting together a short video slideshow about why it is critical to fight for morality, decency and the self-worth of every exploited man, woman and child in America. So often, we receive hate mail saying that we should just leave America, or what we are striving to do is un-american and against the spirit of America.
WE FEEL THE EXACT OPPOSITE!
Send us your thoughts, relevant quotes, stories, pictures
and, we will try include some of these in our video.
We will put the finished video on our webwebsites, on our YouTube site, and on our Facebook site to
inspire
thousands of
others to join this winning fight in America. Email it to [email protected]
Happy Independence Day! Please take a moment to reflect on the blessings you've received for the opportunity to live in this great land.