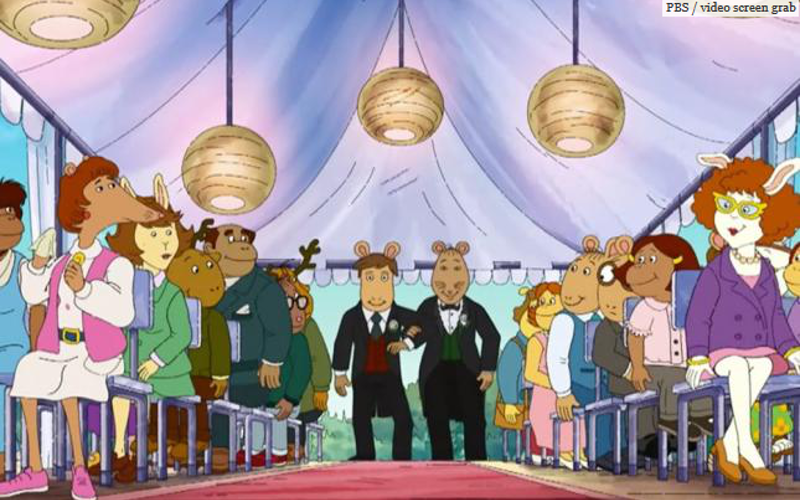 Tax-Funded PBS kids' cartoon features homosexual "wedding"
Earlier this week a PBS tax-funded children's cartoon series featured a homosexual "wedding" for its season premiere episode. On Monday, May 14, 2019, the beloved animated series revealed that one of its longtime main characters and Arthur's teacher, Mr. Ratburn, was gay and getting married.
OUR CHILDREN'S ARE AT RISK
Read more https://www.afa.net/activism/action-alerts/2019/pbs-kids-airs-gay-marriage-on-arthur/
Tax-Funded PBS cartoon features homosexual wedding
I urge PBS Kids network to pull this episode, "Mr. Ratburn and the Special Someone," immediately, and no longer air it or future episodes featuring same sex couples.