Updated 10:19 AM ET, Thu March 5, 2015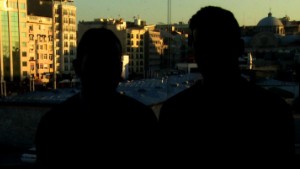 (CNN)The photographs released by ISIS in its stronghold of Raqqa are dated March 2015. The first ones show a large crowd, mostly men, but also among them a handful of women and children, all looking up.
Three men on top of a building, faces covered in black balaclavas, stand on either side of their victim, while a fourth seems to be taking a photo or video.
Their victim is thrown off the building. In the last photograph, he is seen face down, surrounded by a small crowd of men, most carrying weapons, some with rocks in their hands. The caption reads "stoned to death."
Read more CNN